Holiday season
20 July 2015

Due to the holiday season the production time may be temporarily longer.
Merry Christmass
10 December 2014

Merry Christmass to all our co-operators.
Christmas gift ribbons available
3 December 2014

Ribbons for gift wrapping constantly in offer.
New reflective tape
30 September 2013

We offer a new type of reflective tape.
Happy Easter!
25 March 2013

Easter wishes for our clients.
Ready for the championship
26 March 2012

Materials for sports, recreation and fans accessories gathered in a new section.
Reflective about being visible
14 March 2012

A new aesthetic tape with a reflecting stripe.
Elastic in supporting your needs
10 January 2012

We are broadening our offer for orthopaedics.

Przedsiębiorstwo Produkcyjno Usługowe LENTA PASMANTERIA sp.z o.o.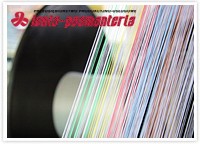 LENTA PASMANTERIA CO. LTD. is a leading Polish manufacturer of a broad range of narrow fabrics including knitted and woven tapes, ribbons, elastics, nets and strings. The factory has been acting since 1969 formerly as LENTA the state haberdashery factory and since 1992 as a limited company. The company is situated in Łódź, city famous for its 200 years' tradition of the leader in a textile industry in Central and Eastern Europe. The heritage of our city and 40 years of experience in production makes us a reliable partner and a trustworthy adviser in the world of narrow fabrics.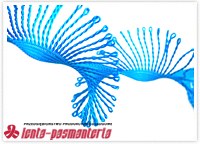 We offer a broad choice of narrow fabrics in different colours and finishing. For 40 years we have been producing the tapes, elastics, nets and cords that are applied in orthopaedics, dressmaking and tailoring, technical devices sewing, home decoration, gifts decoration, shoemaking, bookbinding, sport and leisure, furniture production and in other technical application.





Unique experience and a highly qualified staff lets us guarantee:

high quality of our items
a quick manufacturing time
good value for money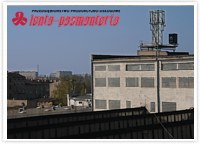 A basic catalogue of our products you will see in the "Products" section. If you do not find any of them suitable for your needs, simply contact our staff. We will look for the fabric that will satisfy you or we will prepare a brand new product especially for you. When you place an order the commodity may be delivered by any forwarder, carrier or postal company or available in our premises depending on your request.
We are glad to invite you to cooperation.